The 75th Birthday of Pandit Gajananbuwa Joshi - The Amrut Mahotsava - अमृत महोत्सव - celebration at Dombivali
The year 1985 was a significant year in the life of Gajananbuwa, Dombivali and perhaps Maharashtra State. This year Gajananbuwa entered the 75th year of his life. The residents of Dombivali, various institutions in Dombivali, Buwa's many fans, his disciples, his friends in the field of music, other famous musicians and Buwa's family all celebrated Buwa's Birthday with ceremony and of course with a feast of Music! The web link above captures very well the spirit, mood and the atmosphere of this event. Dr Ashok Ranade known to his friends and Guru Bandhus as 'Biju' was Buwa's disciple. His speech is well balanced between light humour and serious exposition of Buwa's music. It is worth listening with care to get some glimpse of Buwa's life in music. Also the well known writer Shri S.N. Navare pays tribute to Buwa both personally and on behalf of the residents of Dombivali in his lucid and elegant style.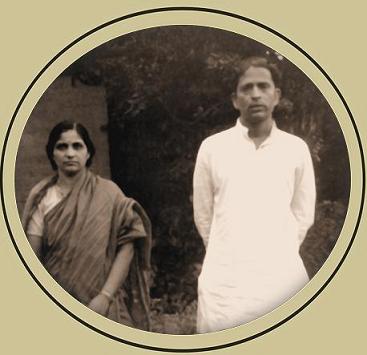 Observe that Buwa's wife सौभाग्यवती Durgatai was also rightly and appropriately honoured at this event. Gajananbuwa's success and his life absorbed in Music would not have been possible without Durgatai's support and her commitment to go along with Buwa's own single minded and focused life in Music!
Pandita Manik Varama, Pandit D K Datar, Vidushi Shobha Gurtu and Pandit Jasraj participate in the Music Festival to celebrate Buwa's 75th Birthday
.